Amazon Adventures in Brazil
The Amazon rainforest is one of the most breathtaking wonders of the natural world. It is so large and diverse that you could spend your entire life exploring its depths and still not experience everything it has to offer.
This vast beauty is one of the many reasons that we are so passionate about offering our guests a selection of Amazon adventures that they simply cannot get anywhere else. Many commercial touring companies offer vacation packages that allow customers to visit certain spots that are well-traveled and "good enough" for visitors.
While these areas of the jungle are beautiful, they are not a true depiction of what the Amazon is truly like. These spaces are often "tamed" so that tourists can snap their photos and say that they visited the jungle on a superficial level. For some people, this is enough, and we completely understand that.
However, if you are the kind of person who wants to experience a truly immersive and unique adventure that will stick with you for the rest of your life, that kind of commercialized tour simply will not be enough. If you have a passion for the jungle as it truly is, then you are a kindred spirit, and you will love our deep jungle tours.
Below you will find a bit more information about each of the Amazon adventures that we offer. Every tour focuses on a different aspect of the jungle, so you can keep coming back to get a totally new experience every time.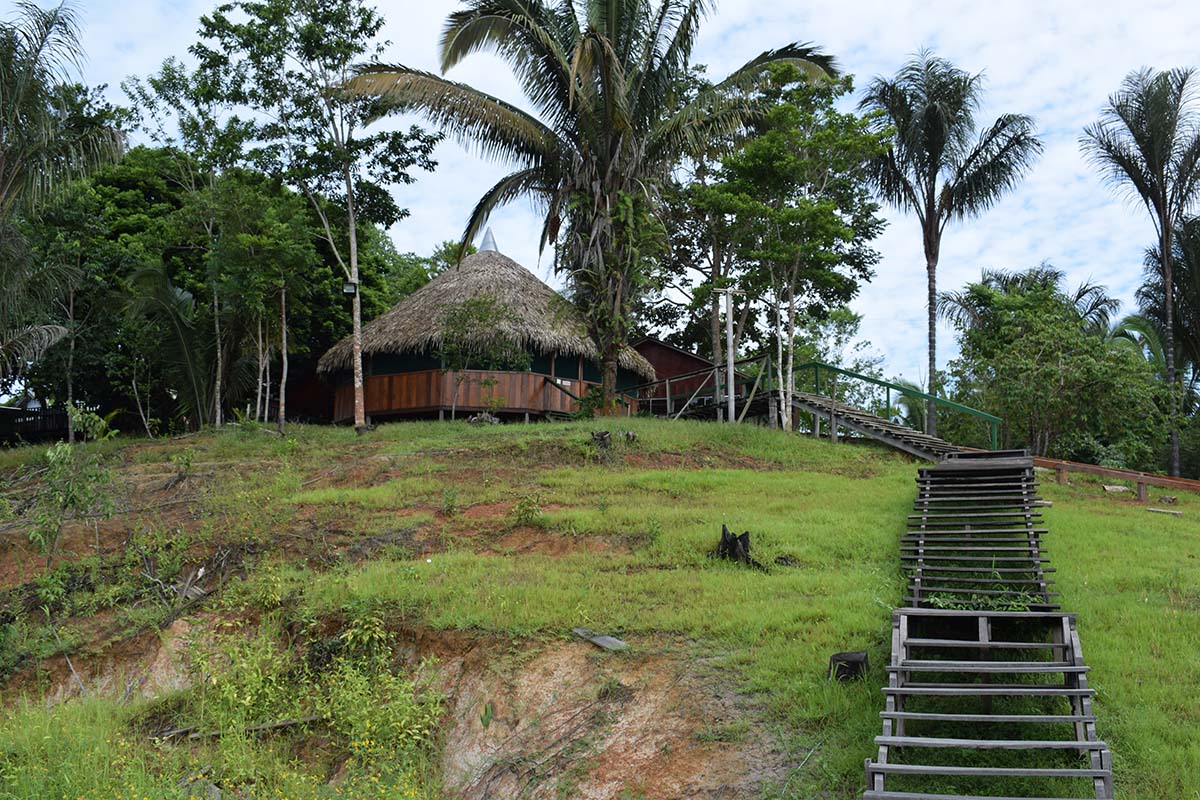 The Maraã Tours
Our founder Eduardo is a Maraã native who is deeply passionate about both the jungle and his community. Maraã is located 920 kilometers outside of Manaus, which means that it is quite remote and well-removed from outside influence.
Maraã is the crowning jewel of these tour offerings, so the majority of the expeditions center around Maraã and the community's way of life.
The Paradise Lake Adventure
Paradise Lake is located about seven hours away from Maraã, and it is very much its own wild community. The tour lasts for nine days and eight nights, and it focuses on teaching you all about the Paradise Lake ecosystem. You will learn how to spot various types of birds and wildlife in addition to learning the names of plants that are often used for food and medicine in the Maraã community.
During your stay, you will learn how to fish like the natives do, and you will be able to eat the fish you catch. Your local guides will also help you catch the massive arapaima fish and hunt a black caiman. You will be able to experience how to safely make a sturdy shelter and set up a proper campsite as well.
The Maraã Rapids Adventure
Where the Paradise Lake Amazon adventure is centered around learning about the lake's unique ecosystem, the rapids adventure is more focused on exploring the jungle and learning survival skills.
This nine-day tour will allow you to live near the Amazon river basin and experience the rainforest firsthand. Your local guides are expert survivalists, so you will be completely safe while you learn how to live off of the land. They will teach you how to hunt small animals, utilize bows, spears and nets for fishing, and identify edible and medicinal plants.
You will also learn how to build a proper shelter, start a fire and clean and cook the fresh fish and wildlife you catch. There will be a number of daytime and nighttime excursions, so you will be able to truly immerse yourself in the gorgeous wildness of the Amazon.
The Indigenous Community Adventure
The village of Maraã is a lovely community unlike any other. If you want to learn about how these people thrive in harmony with the jungle, this nine-day tour is the perfect choice. During your stay, you will get to live among the Maraã people and experience their culture firsthand.
This is one of the most unique Amazon adventures in the world. We are the only company that can offer guests the opportunity to spend time with the indigenous people and learn their ways. You will be able to converse with them through a translator, and you will get to fish, hunt and do other daily activities side-by-side with them.
There will also be excursions into the jungle so that you can experience the wild beauty of the rainforest as well.
The Maçarico Tours
If you prefer a shorter expedition, then the Maçarico tours are a perfect compromise. These Amazon adventures range from 2-5 days rather than the extensive nine-day, eight-night tours.
Maçarico is located only 90 kilometers from Manaus, so it is a much shorter journey into the jungle. You will be staying in a jungle survival lodge, and this is where the adventure will begin. From the lodge, there will be a number of both daytime and nighttime excursions that you can choose to participate in depending on the total length of your tour.
While the lodge is available to stay in during the night, you can also ask your local guides about making a camp in the jungle. If you want to experience the full glory of the Amazon rainforest at night, we will do our best to make that happen for you.
During your stay, you will have opportunities to do things like swimming and canoeing in the Amazon river, learn how to fish with bows, spears and nets like the natives, and so much more. You will also be able to learn about the plants and animals that call the Maçarico area home, and if you are able to stay long enough, you will be able to interact with some of the indigenous people as well.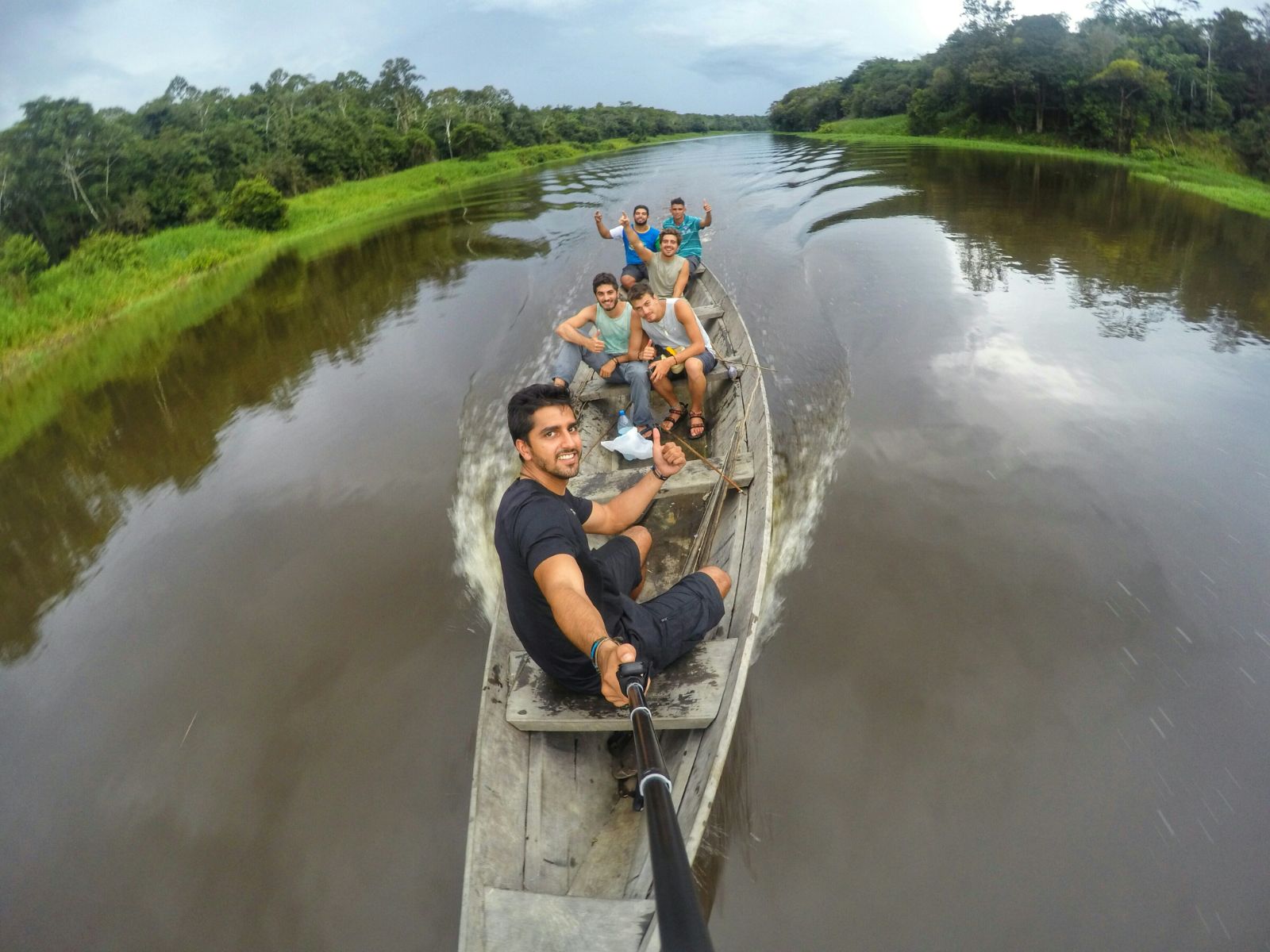 Our Amazon Adventures are unlike any other
When you book a tour with us, you are signing up for the experience of a lifetime. Our guides are all locals who are passionate about sharing their way of life with visitors, so don't hesitate to ask questions and learn as much as you can. Remember that while you are in our care, you are like family.
Our reviews

Jungle tour (5D/4N) My boyfriend and I booked a package with Amazon deep Jungle tours for a 5 day/4nights tour of the Amazon... read moreMy boyfriend and I booked a package with Amazon deep Jungle tours for a 5 day/4nights tour of the Amazon in Manaus. We were very happy we chose this tour. Our tour guide Paulo was helpful and very knowledgeable of the place. From the first boat ride to the end of our trip, he explained to us a lot about the Amazon and other useful information about Brazil. He was also quick to answer all of our questions.

Our tour was so much fun. During our tour, it was just myself and my boyfriend who were in the tour group. So basically just the three of us going on boat tours and the different activities. But since it was just me and my bf, our itinerary was more flexible.

I enjoyed the boat rides, the jungle treks and especially the stay in the jungle (using hammocks). It was quite impressive how Paulo has already built his own camp in the middle of the jungle so it's ready when he and his tour groups stay at the jungle. We just had to prepare the hammocks and mosquito nets so that we have a nice place to sleep during the night. We were lucky as well to see a lot of gray and pink dolphins when we were out. They are difficult to spot but once you figure out their movements, you can already anticipate where they are going to show next.

I quite like the lodge we stayed as well. The food was nice and everyone was very helpful. The caipirinhas were nice (tell the barrista to use the Ypico brand, I find that's much nicer than the other one!).

Overall it was a very fun and enjoyable trip. I would recommend booking your Amazon tours with Amazon Deep Jungle tours.


Amazing experience we spent 5 days in the jungle with eduardo. we were a group of three. it was definitely an amazing... read morewe spent 5 days in the jungle with eduardo. we were a group of three. it was definitely an amazing and unforgettable experience. we spent time fishing for piranhas, swimming with dolphins, camping in the jungle, anaconda and crocodile hunting. we visited local community as well. it felt like in the movies. i would highly recommend eduardo as a guide as he's lived in amazonas for years and he can give you the best experience possible.