Amazon Jungle Tours in Brazil
Our jungle tours are unlike any others offered in Brazil. Because our agency is based in the remote village of Maraã, you will be able to get an experience that is a true representation of how the indigenous people actually live.
We offer a number of Amazon rainforest excursions that allow you to get a unique experience based on what appeals most to you.
Maraã is the heart and soul of our expeditions, so the majority of our jungle tours will focus on various aspects of the community and surrounding area. Each of the three adventures is a nine-day, eight-night stay, so you will be able to get a fully immersive experience.
All of our Maraã jungle tours start and end in Manaus. You will be transported by either boat or private plane to our starting destination, and you will be dropped off in Manaus by plane at the end of the tour. All of our tour guides are locals who were born and raised in the Maraã region, and every one of them has a deep passion for sharing the beauty and wonder of the Amazon with as many people as possible.
Regardless of which jungle tour or tours you decide to embark upon, remember to bring your sense of adventure, passion for new experiences and, most of all, your curiosity and appreciation for the unique beauty that can only be found in the Amazon.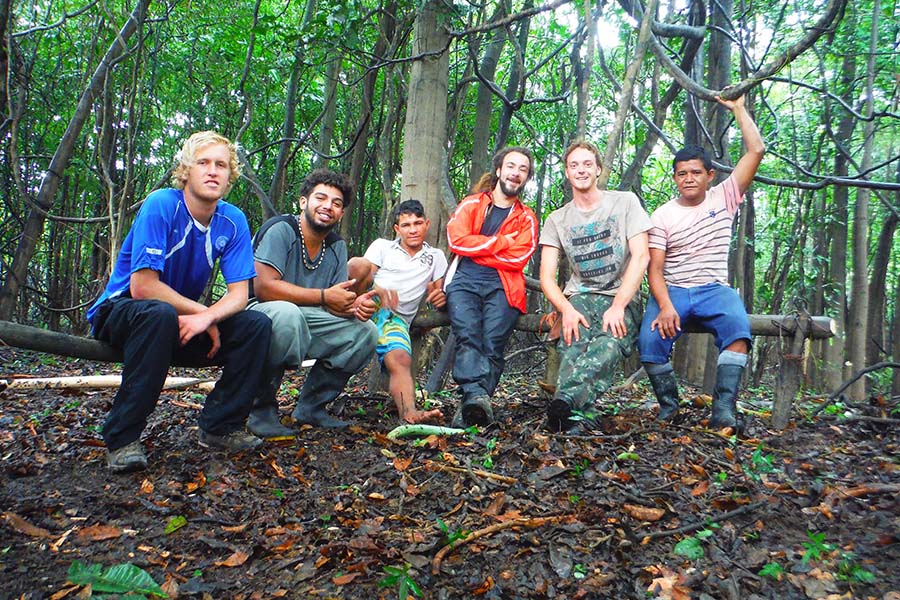 Maraã Indigenous Community Adventure
This is a jungle tour that highlights the wonderful and unique community of indigenous people who live in harmony with the Amazon rainforest. During your stay, you will get to experience the virgin, untouched Amazon jungle in a completely new way, and you will also be able to meet and connect with the native inhabitants of the area.
The focal point of this jungle tour is for you to develop a better understanding of how the people of Maraã survive and thrive in the wild beauty of the rainforest. You will be able to learn about how they hunt and fish, and our local guides will even teach you how to create traps and utilize the various fishing methods the native people employ.
During your stay, you will be able to converse with the locals through a translator, and you can learn about how they make food staples and items for daily living such as baskets, hunting weapons and fishing nets.
There will be both daytime and nighttime adventures planned, so you will get to see the jungle in its full glory.
Maraã Rapids Adventure
The rapids adventure is perfect for thrill seekers who want to truly immerse themselves in the wildness of the Amazon. During this trip, you will be camping near the river rapids and learning important survival skills such as how to properly build a fire, create hunting traps, identify animals and build a safe, sturdy shelter.
You will also have a chance to learn about the various fishing methods that the natives use, such as bow fishing, net fishing and spearfishing. You and the guides will be catching and cooking all different types of fish throughout your expedition. Each meal is an opportunity for you to learn how to cook and clean a new type of fish, and you will probably even have a favorite Amazonian fish meal by the time you get back to Manaus.
This jungle tour also includes exciting night time excursions that let you experience the jungle in an entirely new way. Your guides will show you how to track certain animals, and you will even get to catch and learn about a black caiman. At the close of the jungle tour, you will be able to meet the Maraã villagers and spend a bit of time getting to know the indigenous people.
Paradise Lake Adventure
When you book the Paradise Lake adventure, you can expect a trip filled with the natural beauty and wonder of the Amazon river. While the rapids tour is more daring and survival-focused, the Paradise Lake tour allows you to have a somewhat slower-paced opportunity to experience everything that the Amazon River basin has to offer.
This trip will place emphasis on fishing and learning about the flora and fauna that call the river basin home. Your guides will show you how to fish for the enormous and elusive arapaima, and you will even get an opportunity to hunt for and learn about the black caiman. While these animals are one of the main predators of the Amazon's waters, you will be perfectly safe with our expert guides who have spent their entire lives in the area.
During your adventure, you will learn to identify plants that the natives use for food and medicine, and you will also be able to learn how to fish, hunt and track small animals as you make your way through the rainforest. There will also be opportunities for bird watching, and at the end of the jungle tour, you will be able to meet and connect with the Maraã people before returning to Manaus.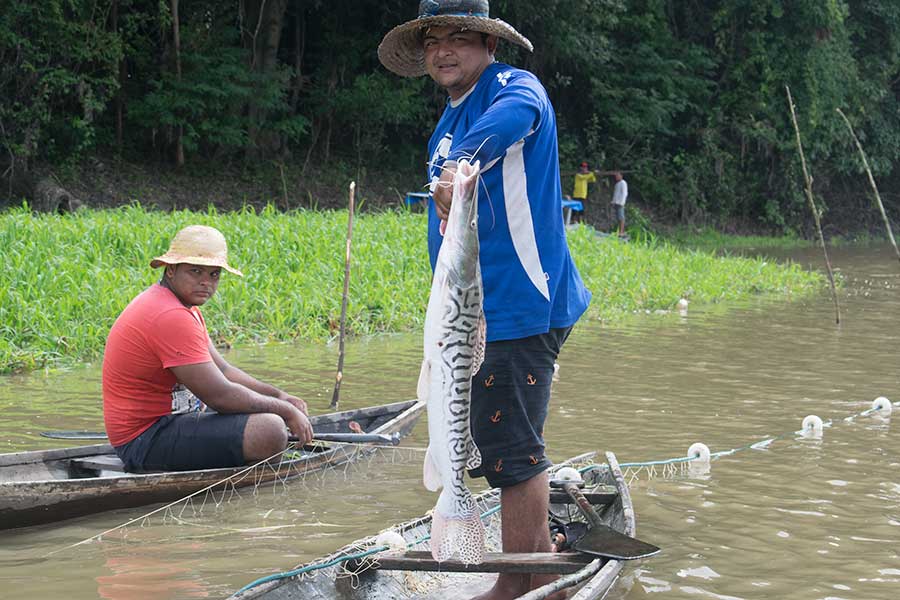 Maçarico Tours
If you would prefer a shorter visit, we also offer jungle survival lodge adventures to nearby Maçarico. These jungle tours last anywhere from 2-5 days, depending on your personal preference, and each trip is packed with as much excitement and adventure as possible so that you get an excellent experience.
As with the Maraã jungle tours, all of the Maçarico trips also begin and end in Manaus. Maçarico is located roughly 90 kilometers from Manaus, so it will be a relatively short journey by boat to the jungle lodges.
During your stay, you will primarily sleep in the jungle lodge, but during some of the longer excursions, you will have an opportunity to sleep under the stars and learn all about the Amazon after dark. There are a number of daytime activities that you can opt to do, and if there is something specific that you wish to do or see, you are encouraged to let us know so that we can do our best to make it happen.
Our reviews

Amazing experience we spent 5 days in the jungle with eduardo. we were a group of three. it was definitely an amazing... read morewe spent 5 days in the jungle with eduardo. we were a group of three. it was definitely an amazing and unforgettable experience. we spent time fishing for piranhas, swimming with dolphins, camping in the jungle, anaconda and crocodile hunting. we visited local community as well. it felt like in the movies. i would highly recommend eduardo as a guide as he's lived in amazonas for years and he can give you the best experience possible.


Amazing tour and unforgettable experience My boyfriend and I and another couple were looking for a 5 day 4 night tour in the amazon. We... read moreMy boyfriend and I and another couple were looking for a 5 day 4 night tour in the amazon. We did a lot of research of various companies and their itineraries and chose the macarico tour because of the unique opportunities they offered - in particular the night in the jungle and the experience with a native family. Eduardo who we were in contact with, was so enthusiastic, friendly and helpful and booking the tour with him was easy.
Unfortunately our flight was cancelled and we arrived to Brazil late. Eduardo rescheduled our trip and arranged for us to fit everything in within 4 days.
Everything from the start of the trip was very well organised and seamless.
Our guide Ishmail was fantastic and a true asset to the tour group. His knowledge of the flora and fauna, wildlife and area was astounding. He taught us a lot about how to survive in the Amazon, and we were very impressed with the experience he provided, apart from him being a very kind and genuine person. I thoroughly enjoyed all the trips we did!
The lodge we stayed in was lovey and the food was very good!
At the end of the trip we met Eduardo and Amos who manage the tours. Eduardo told us that he started off a guide which explained everything to us - why the tour was so well organised, professional, very good value, with incredible trips and insight into what the perfect amazon experience is.
They only started one year ago but they will do very well - thank you so much for everything - it really was a trip of a lifetime