Jungle Excursions in Brazil
Did you know that the Amazon rainforest is one of the largest and most diverse ecosystems in the world? It is one of the most breathtaking and unique places on Earth, and sharing it with visitors from around the world is our greatest passion.
There are plenty of big-name commercial cruises and tour agencies that can offer you an interesting tourist experience, but at Amazon Deep Jungle Tours, we aim to give you something better. All of our jungle excursion packages are centered around our founder's home village of Maraã, which is a 920-kilometer journey away from the Amazonas capital, Manaus.
Because Maraã is so remote, you will get to experience an absolutely immersive adventure that is unlike anything you have ever done before. All of our guides are local experts who have been living in harmony with the Amazon for their entire lives, so they are able to show you the rainforest as it truly is. This is what sets us apart, and it is why our guests can't wait to book another expedition with us.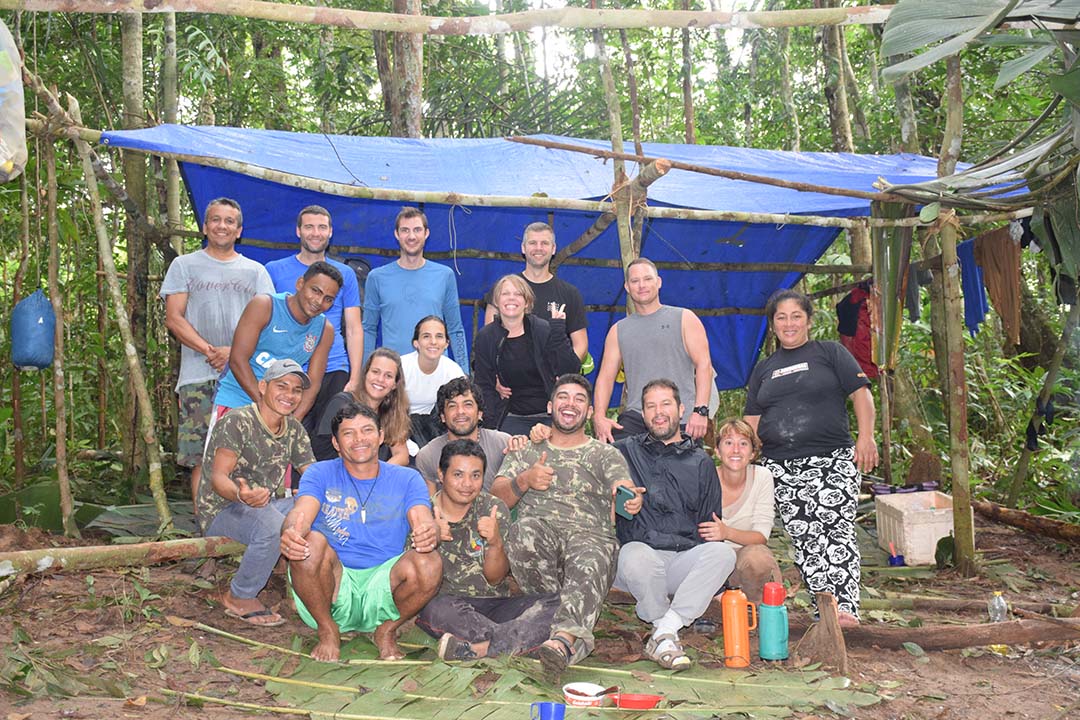 About our jungle excursion packages
The majority of our tours are designed to showcase the unique and wonderful culture of the village of Maraã. You can choose from a stay with the indigenous people, a trip to Paradise Lake or a camping adventure along the Maraã rapids.
The Indigenous Community Tour
The Maraã community is truly a hidden gem, and this tour seeks to give visitors a real taste of how the villagers live their lives. The Maraã people have lived symbiotically with the Amazon rainforest for generations, and they are more than happy to give you an opportunity to see this firsthand.
When you arrive on your jungle excursion, you will be immediately immersed in the culture of the village and the wild beauty of the surrounding rainforest. While much of your time will be spent learning about how the natives do things like hunt, fish, create food staples and craft items for everyday living, you will also have numerous opportunities to venture into the rainforest as well.
Your guides will show you how to utilize the various fishing and hunting methods that the Maraã people employ, and they will also be able to point out herbs and plants that are used for food and medicine.
The Paradise Lake Tour
Paradise Lake is aptly named because it truly is a wild paradise. The lake region is about seven hours away from Maraã, and you will be able to spend your time enjoying the flora and fauna of the area while learning how to survive in the Amazon with your tour guides.
Not only will you be treated to lessons on spearfishing and bow fishing, but you will also get a chance to catch exotic fish like arapaima, tambaqui and black piranha. There will also be opportunities to see other native birds and animals, and you may even get an up-close look at a black caiman.
The Maraã Rapids Tour
The jungle excursion to the Maraã rapids is all about adventure, survival and getting back to nature.
The focus of this tour is to allow you to become fully immersed in the jungle surrounding the Comapi rapids. During your stay, your guides will teach you useful skills like how to properly build a sturdy shelter, how to track and hunt small animals, and how to fish with nets, bows and spears.
As you explore the region, you will learn to distinguish the various plants that the native people use in their daily lives, and you will get to spend plenty of time on the rapids as well. The local guides are all lifelong residents who love the area, and by the end of your trip, you will likely share that love and passion for the Amazon as well.
The Maçarico Tours
We understand that not everyone can fit a lengthy jungle excursion into their schedules, so we also offer trips to the much closer village of Maçarico that span 2-5 days, depending on your preference.
The jungle survival lodge in Maçarico is only 90 kilometers from Manaus, so even if you can only book a two-day trip, you don't have to worry about a long journey taking up too much of the excursion time.
Regardless of how long your stay in Maçarico is, you can be sure that every minute will be unforgettable. There are a number of activities that you can choose to do, including:
Canoeing on the Amazon River
Learning to fish with bows and nets
Camping in the jungle
Hunting wild caiman
Exploring the untouched areas surrounding Maçarico
We are also more than happy to accommodate special requests whenever possible. If there is something specific that you wish to do or experience while you are with us in Maçarico, don't hesitate to ask about it when you are booking your trip. We love to share as many of the Amazon's wonders with you possible.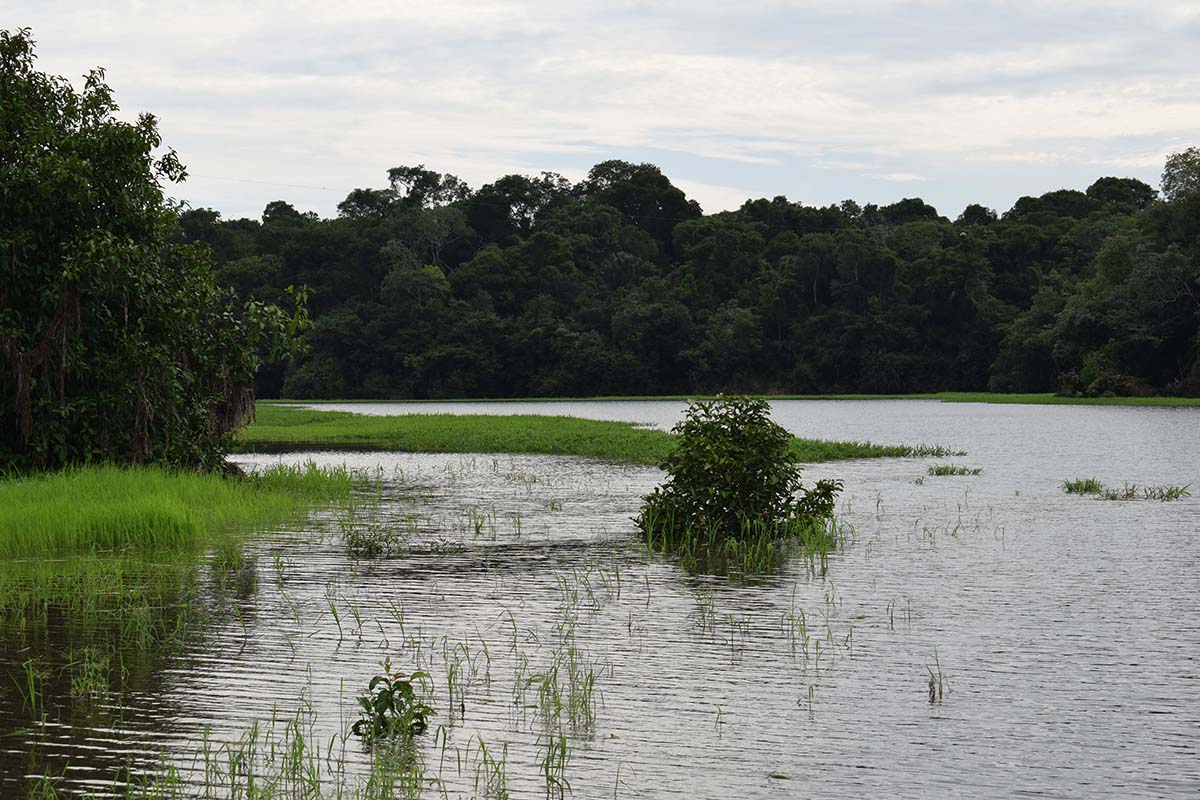 Why Amazon Deep Jungle Tours are unlike any other
There are a number of reasons that our jungle excursions are completely unique.
First, we are all locals. From our founder Eduardo Tenhave to the guides, the entire team is native to the area. This means that we have decades of experience navigating the rainforest as well as a deep-seated love for the wild beauty of the region.
Second, our connection with the Maraã people is something that no other travel agency has. With us, you get an up-close and personal glimpse into the daily lives of the villagers. You can chat with them, learn from them and listen to their stories. These memories are the best souvenirs that you could ask for.
Finally, with us, you get a chance to experience parts of the Amazon that no other agency can take you to. Our expert knowledge of the rainforest allows us to safely take you to remote regions where you can immerse yourself in the parts of the jungle that rarely get human contact.
Our reviews

Jungle tour (5D/4N) My boyfriend and I booked a package with Amazon deep Jungle tours for a 5 day/4nights tour of the Amazon... read moreMy boyfriend and I booked a package with Amazon deep Jungle tours for a 5 day/4nights tour of the Amazon in Manaus. We were very happy we chose this tour. Our tour guide Paulo was helpful and very knowledgeable of the place. From the first boat ride to the end of our trip, he explained to us a lot about the Amazon and other useful information about Brazil. He was also quick to answer all of our questions.

Our tour was so much fun. During our tour, it was just myself and my boyfriend who were in the tour group. So basically just the three of us going on boat tours and the different activities. But since it was just me and my bf, our itinerary was more flexible.

I enjoyed the boat rides, the jungle treks and especially the stay in the jungle (using hammocks). It was quite impressive how Paulo has already built his own camp in the middle of the jungle so it's ready when he and his tour groups stay at the jungle. We just had to prepare the hammocks and mosquito nets so that we have a nice place to sleep during the night. We were lucky as well to see a lot of gray and pink dolphins when we were out. They are difficult to spot but once you figure out their movements, you can already anticipate where they are going to show next.

I quite like the lodge we stayed as well. The food was nice and everyone was very helpful. The caipirinhas were nice (tell the barrista to use the Ypico brand, I find that's much nicer than the other one!).

Overall it was a very fun and enjoyable trip. I would recommend booking your Amazon tours with Amazon Deep Jungle tours.


Amazing tour and unforgettable experience My boyfriend and I and another couple were looking for a 5 day 4 night tour in the amazon. We... read moreMy boyfriend and I and another couple were looking for a 5 day 4 night tour in the amazon. We did a lot of research of various companies and their itineraries and chose the macarico tour because of the unique opportunities they offered - in particular the night in the jungle and the experience with a native family. Eduardo who we were in contact with, was so enthusiastic, friendly and helpful and booking the tour with him was easy.
Unfortunately our flight was cancelled and we arrived to Brazil late. Eduardo rescheduled our trip and arranged for us to fit everything in within 4 days.
Everything from the start of the trip was very well organised and seamless.
Our guide Ishmail was fantastic and a true asset to the tour group. His knowledge of the flora and fauna, wildlife and area was astounding. He taught us a lot about how to survive in the Amazon, and we were very impressed with the experience he provided, apart from him being a very kind and genuine person. I thoroughly enjoyed all the trips we did!
The lodge we stayed in was lovey and the food was very good!
At the end of the trip we met Eduardo and Amos who manage the tours. Eduardo told us that he started off a guide which explained everything to us - why the tour was so well organised, professional, very good value, with incredible trips and insight into what the perfect amazon experience is.
They only started one year ago but they will do very well - thank you so much for everything - it really was a trip of a lifetime